Software
Software Portfolio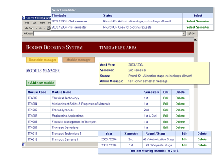 Our customer urgently needed a solution for tracking allocation requests and managing reservations. Three developers worked concurrently, putting extraordinary effort, so that we can get this project completed, including the design, in the allocated time frame of one week. We are proud that we managed to meet all requirements. It has been developed using PHP, MySQL, DHTML and JavaScript.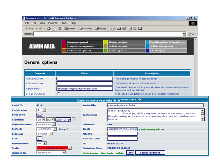 Specialized ERP solution for an Internet-based business in UK. The most impressive part is the powerful CRM functionality. Although the customer already had a legacy system for that, the old system was inflexible, hard to work with, and missed many features. We worked hard to not just satisfy, but exceed the expectation of the new NCIS system. We communicated each feature and detail and even reworked a few things, so that it matches the needs. It's probably needless to say that the customer was very pleased with the results. It has been developed using PHP, MySQL, DHTML and JavaScript. Deployed on a cluster of Linux web servers.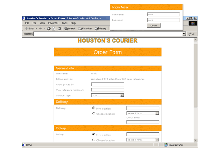 This was a relatively small piece in the puzzle of the HC system. We were hired to develop and integrate into the existing sales and CRM system a new module for web-based internet ordering. We did an outstanding job, and the new module was a perfect match. It was so good that only a week later almost a dozen of the large HC client were already using it. It has been developed using Java, JSP and JavaScript, and deployed on a MS Windows server with Apache Tomcat.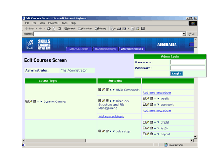 This project has been developed for an enterprise customer that needed to track it's own employees' training. Managing the training of hundreds of employees within multiple geographically dispersed groups, with 150+ of topics and subtopics, and 300+ subjects was a tough task before we delivered our solution. We polished the system by adding search capabilities and advanced management reporting capabilities with graphical charts, that help the company better manage it's precious human resource. Finding the qualified person for a given task directly translates into high quality, time savings, and increased profits. It has been developed using Java, MySQL and DHTML. Deployed on JBoss.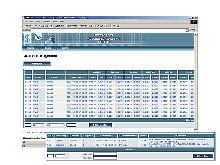 Mirchev Ideas has developed an Automated Trading System. We cannot provide additional details about this project because of a very strict NDA (Non-Disclosure Agreement) that we have signed.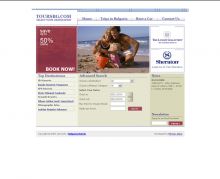 Ако имате планове да посетите България това е най-чудесният сайт за организиране на Вашата почивка. Представя хотели във всички големи български градове, както и в летните и зимните курорти. Включва възможности за търсене, информация за хотели и резервационна система. Всичко това е свързано в база данни, и цялата информация може да се актуализира през администраторски интерфейс. Използвахме PHP и MySQL.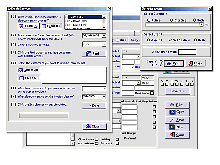 A complete solution for the courier business, Fleetwood is used by a national-wide courier company in the US to manage practically every aspect of their business, including order dispatching, customer relations, human resources, billing, payrolls. Dispatching is possible through Microsoft MapPoint integration. For reliability it has automatic backup and restore features based on Amazon's cloud storage system.