Software
Software Portfolio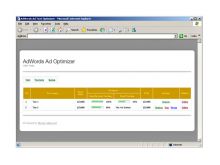 Advanced ad optimizer software for Google AdWords. It is capable of performing multi split tests, performs matrix computations and optimizations, shows advanced reports and comes up with the best ad. So you can get the most bang for your advertising buck.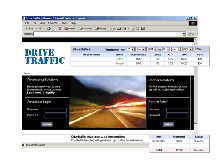 This is a Pay-Per-Click system for text ads, similar to the Google AdWords system. New advertisers can signup, create new ads, and post them in a few minutes. The ads can be grouped by campaigns, each with it's separate configuration options. Drive Traffic automatically chooses the best ads to show, in order to maximize the revenue for Drive Traffic proud owner. The e-commerce part of the system supports payment for the ads by credit cards and checks. It has been developed using PHP, MySQL, DHTML and JavaScript.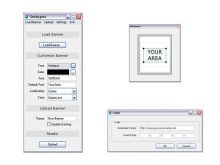 GeoAspire consists of two parts: a GUI client for designing and uploading user geo-location dependent web banners, and a PHP-based server for real-time generation and caching of the banners.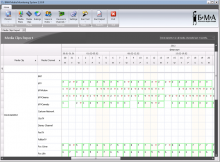 A complex system that monitors all television channels in Bulgaria and searches for ads through complex audio processing algorithms. It records video through integration with DVR devices. Used by a media agency to track ad broadcasts and ratings.